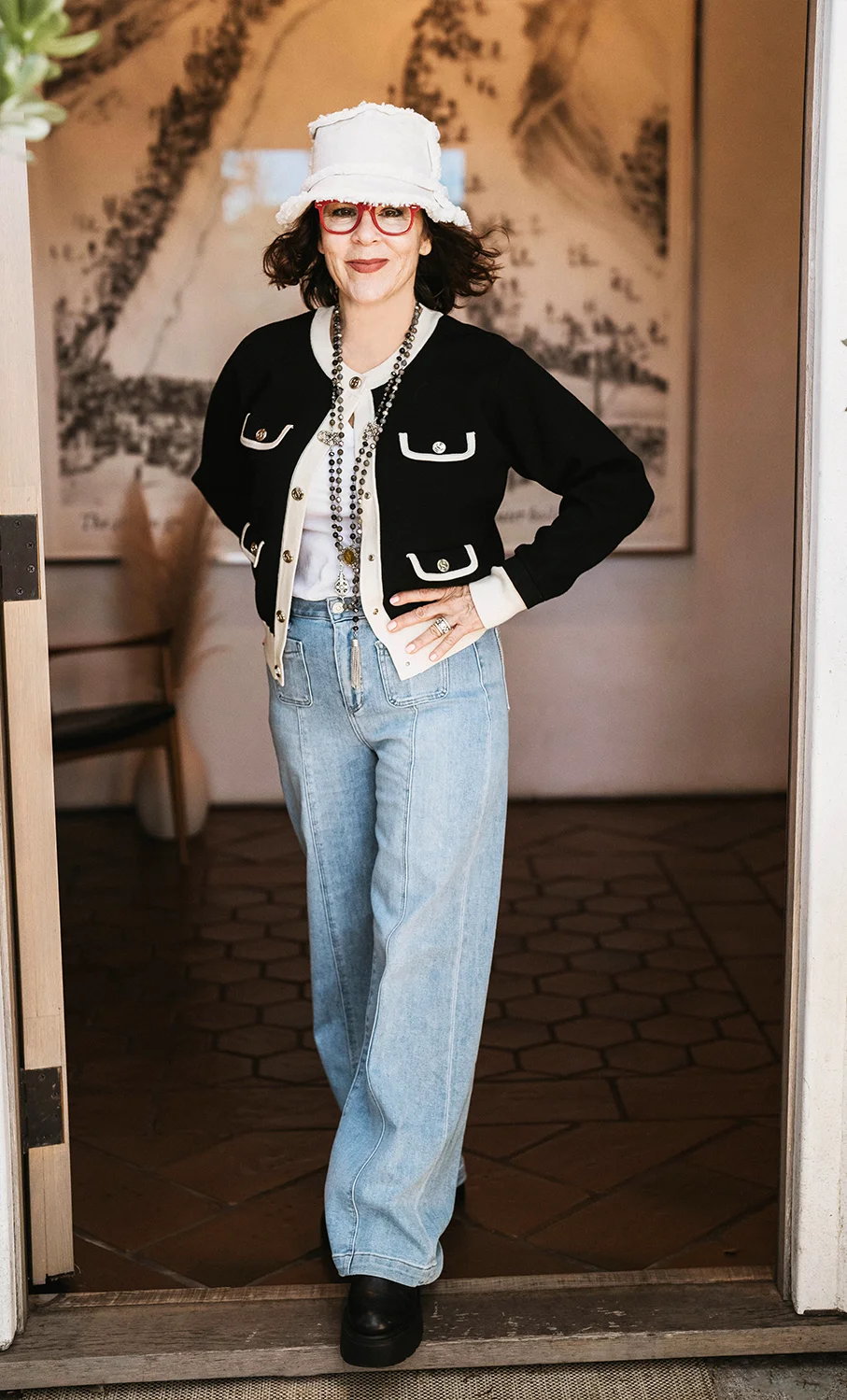 Back in 2009, as I was wandering the backstreets of Paris – my favorite city in the world­­ – I happened upon these crusty, little medallions. So stylish and captivating, they were unlike anything I had ever seen. I purchased a handful for what I hoped would make nice gifts for friends and family back home. Little did I know, that day would change my life. 
First, let me say: I love pearls. Whether I'm out on the town, or working in my studio, nothing makes me feel more feminine. 
So after a few months of my return to the states, when I clasped an old medallion onto an opera length strand of pearls – something clicked…and that was the day French Kande was born.
Fast forward to present day and I'm living my fashionista dream. My husband Lenn and I make a yearly trip to France to further the French Kande collection – always in search of more medallions and inspo.
Today, French Kande is sold in over 600 high-end specialty boutiques across the country. I've been fortunate enough to personally meet many of the women who purchase and wear my designs and I am humbled by their kind words and support. I am so blessed.
When I think about the future of French Kande, I've come to realize it's not simply about making jewelry, it's really about how beautiful a person feels when they wear it.
Kande Hall, Founder / Designer, French Kande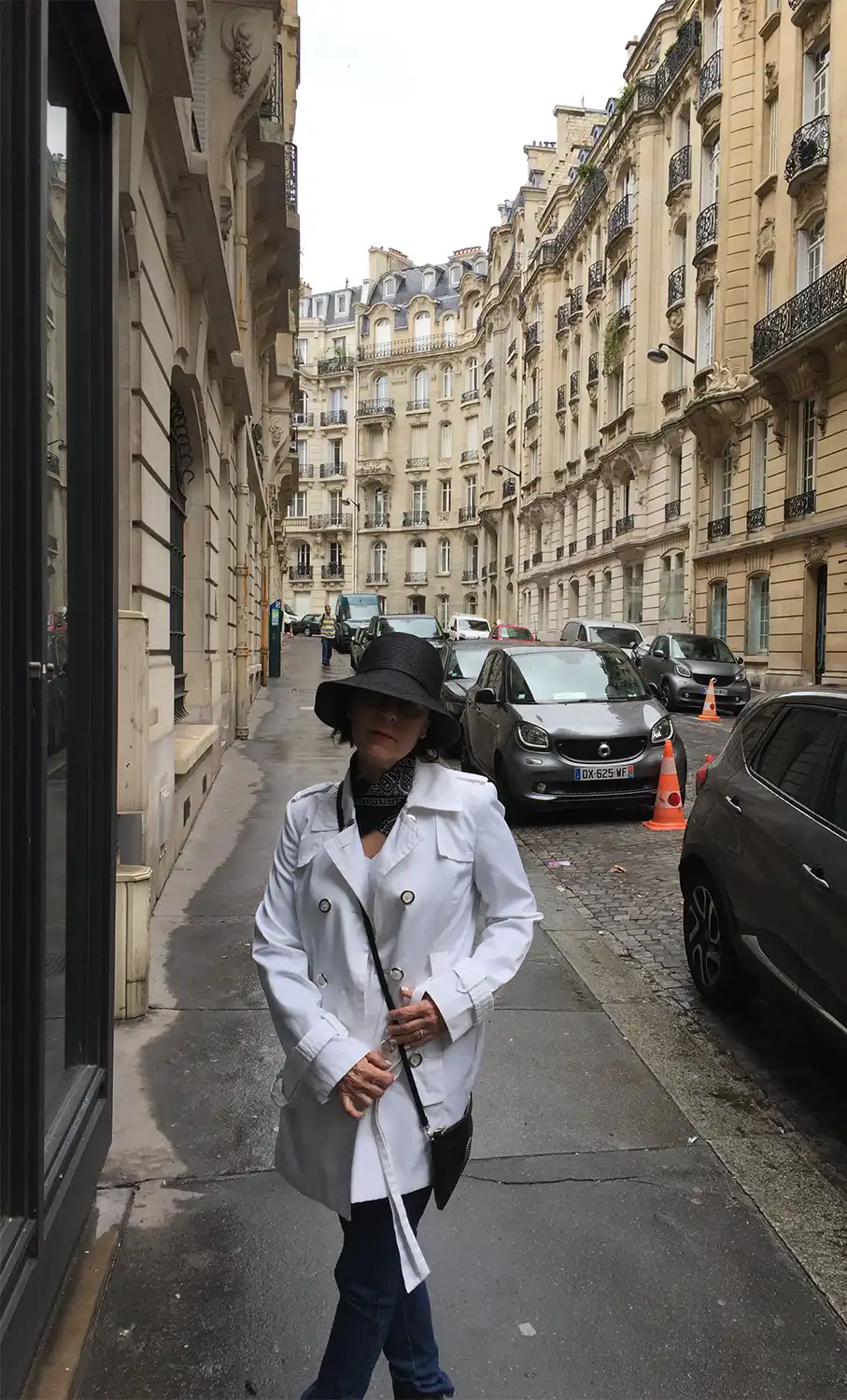 At French Kande, our jewelry makers are the backbone of the business, and are the most important element to ensuring that each piece is unique and of the highest quality. 
Each piece of jewelry is hand-crafted with love by an in-house artist at our studio in Los Angeles, California. These all-female artisans are passionate about their craft, and their attention to detail is second to none. Each piece is double checked for quality, ensuring that it meets our high standards. 
Unlike many mass-produced jewelry brands, French Kande's pieces are made-to-order, so each piece is truly one-of-a-kind. This commitment to craftsmanship and individuality is what sets French Kande apart, and it's why customers keep coming back for more.
Passionate about public education and helping the youth realize their dreams, I regularly spend time in college classrooms with prospective fashion entrepreneurs. I love sharing things that worked for me in establishing my business. This passion runs deep and began years ago when our children attended local public schools.
Education is important to us, which is why I've started my focus with our own children. Even though the kids are now grown, I will continue
to support local schools' fund-raising efforts regularly by donating time and wisdom.
While engaging with the local colleges, I participate in intern programs. I mentor
the students and provides them with the opportunity to work in the industry – where they gain the real-world fashion experience that is necessary to complete their studies. Knowledge is certainly power!
French Kande is committed to conducting our business in an ethical manner that focuses on the following areas:
Integrity and Respect: We conduct our business with honesty, integrity and respect.
Preserving the Environment: We focus on using resources wisely; recycling and reusing where possible and protecting the environment.
An Inviting and Respectful Workplace: At French Kande, we've strived to create a work environment where people are treated with dignity and respect. Where the views, talents and capabilities of our associates, our business partners, our customers, our suppliers and our community relationships are encouraged and welcomed.
Product Quality: We are proud to say we are Made in America. Every piece of French Kande is manufactured and hand-crafted by California artisans in and around our Los Angeles studio. We guarantee the quality of our jewelry and will gladly repair or replace damage due to manufacturing for the life of the product.
Exceptional Customer Service: We cherish our customers. We strive for an exceptional customer experience in all our customer interactions.
Community Engagement: We believe that education is the key to the future. We focus our efforts on future entrepreneurs and our local public schools.